AUGUST 2019 HOURS
Now closed for 2020 season.
REOPENING IN APRIL 2021
THANK YOU TO ALL OUR CUSTOMERS WHO MADE THE 2020 SEASON A SUCCESS.
A SPECIAL THANK YOU TO OUR STAFF AND VOLUNTEERS! WE COULD NOT HAVE DONE IT WITHOUT YOU!
FOLLOW US ON INSTAGRAM & FACEBOOK FOR SNEAK PEAKS INTO 2021.
Please feel free to give us a call for more information: 780-986-0787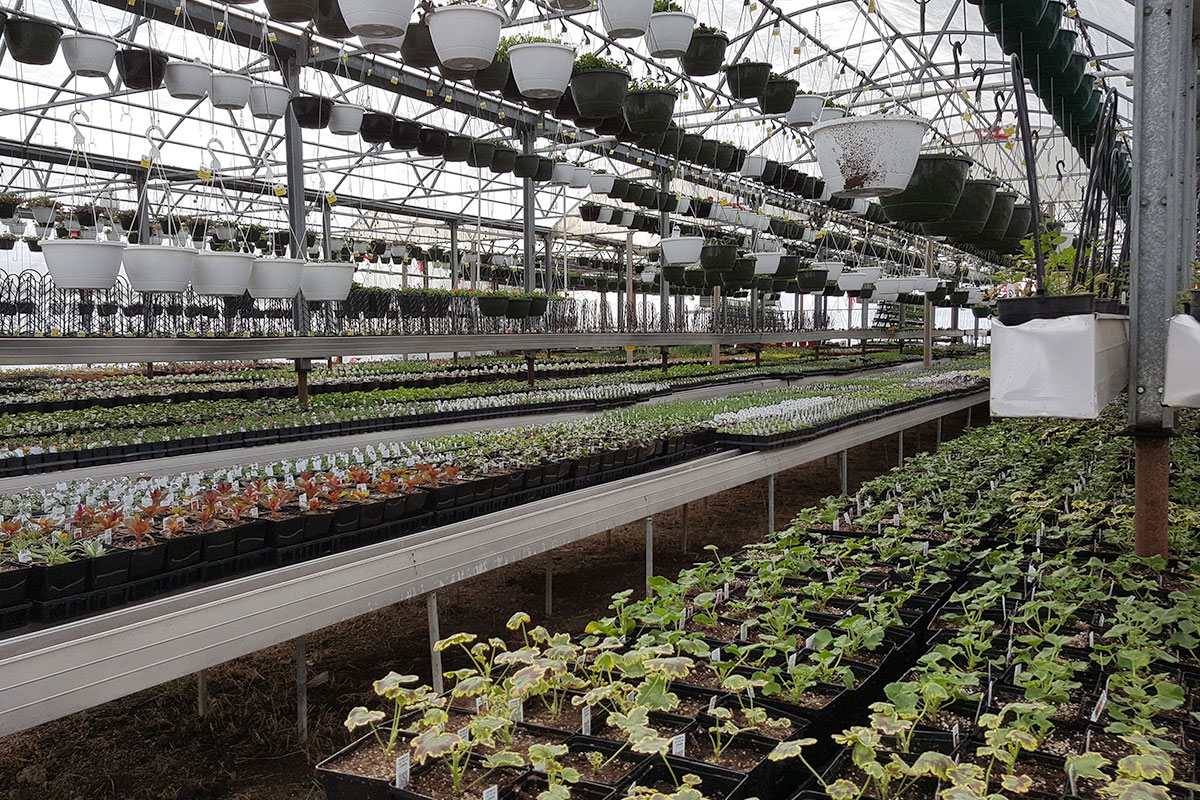 Contact Us
OPENING FRIDAY APRIL 23, 2021 AT 9AM FOR SPRING 2021 SEASON
OPERATING HOURS WILL BE: MONDAY-FRIDAY 9AM-8PM........WEEKENDS AND HOLIDAYS 9AM-5PM
COVID PRECAUTIONS WILL BE IN PLACE TO END OF 2021 SEASON.
FACE MASKS ARE MANDATORY. HAND SANITIZING STATION IS SET UP IN ENTRY AND WE ENCOURAGE EVERYONE TO USE IT. ADDITIONAL STATIONS ARE AVAILABLE IN GREENHOUSE WHILE SHOPPING.
PLEASE RESPECT OUR ONE WAY AISLES AND REMINDER FLAGGING FOR PHYSICAL DISTANCING.
SANITIZED SHOPPING CARTS ARE AVAILABLE IN ENTRANCE AREA.
CAPACITY IS MONITORED TO ENSURE PHYSICAL DISTANCING CAN BE MAINTAINED. THERE MAY BE WAIT TIMES FOR ENTRY DURING PEAK SHOPPING HOURS.
THANK YOU FOR FOLLOWING OUR PROTOCOLS TO HELP KEEP OUR STAFF AND CUSTOMERS SAFE.
Stay Safe and Healthy! We will get through this together. Alberta Strong!
Opening Hours: MONDAY -FRIDAY 9AM-8PM........WEEKENDS & HOLIDAYS 9AM-5PM
LISTING OF THE PLANTS WE ARE GROWING FOR 2021 ARE BEING DEVELOPED AND WILL BE POSTED WITHIN A COUPLE OF WEEKS. WE ARE STILL PLANTING AND SEEDING AT THIS TIME.
Please feel free to give us a call for more information: 780-986-0787
Follow us on Facebook & Instagram
Wholesale succulent orders call 780-986-0787 to arrange for appointment
BMR Greenhouses & Watergardens
24176 Township Road 500
Leduc County. Alberta. T4X 0R1