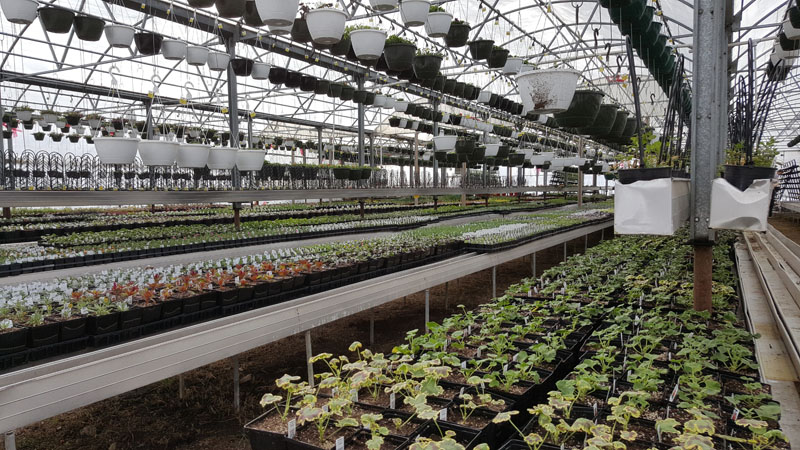 For over 40 years BMR Greenhouses & Water Gardens Ltd. has been growing a large selection of annuals, perennials, pond plants, hanging baskets and patio planters that thrive in our climate.
All of the perennials we carry are all hardy in our growing zone.
Our greenhouse is an open concept retail setting. Customers can shop in over 35,000 square feet of greenhouse plant displays.
Our succulent selection is constantly expanding with many sizes to choose from, including finished mixed plantings and hanging baskets. A full greenhouse is devoted to cacti and succulents.
Decorative pots and terrarium accessories are also available.
---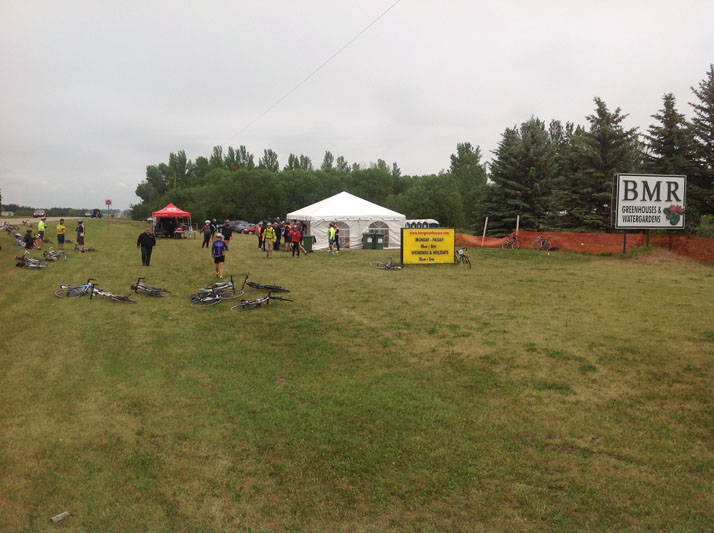 We are a family owned and operated business that grows all plants on-site at our greenhouses "from seedlings to sales". BMR is a member of the Alberta Greenhouse Growers Association and are proud supporters of Growing for the Cure for the Alberta Cancer Foundation, the annual MS Bike Tour, local Communities in Bloom, local charities and community organizations and fundraising activities for numerous groups.
Charity BBQ's are held most weekends and 100 % of proceeds are donated to local charities.
In 2016 over $7,000.00 was raised and donated with the help of staff and volunteers.
---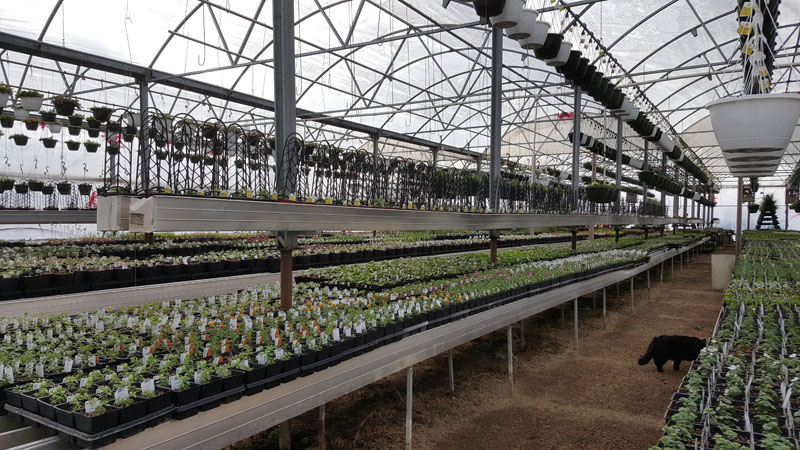 We are environmentally conscious and have been using biological means for pest control including ladybugs, rather than harmful chemicals for over 35 years. Many seeds and products are available for the organic gardener. We carry many organic seeds, organic seed potatoes, organic fertilizers and soil enhancers.
You can find many unusual plant varieties and designer combination container gardens at BMR Greenhouses & Water Gardens Ltd. Exotic tropical plants can also be found to add excitement and character to your garden, deck, or patio.
---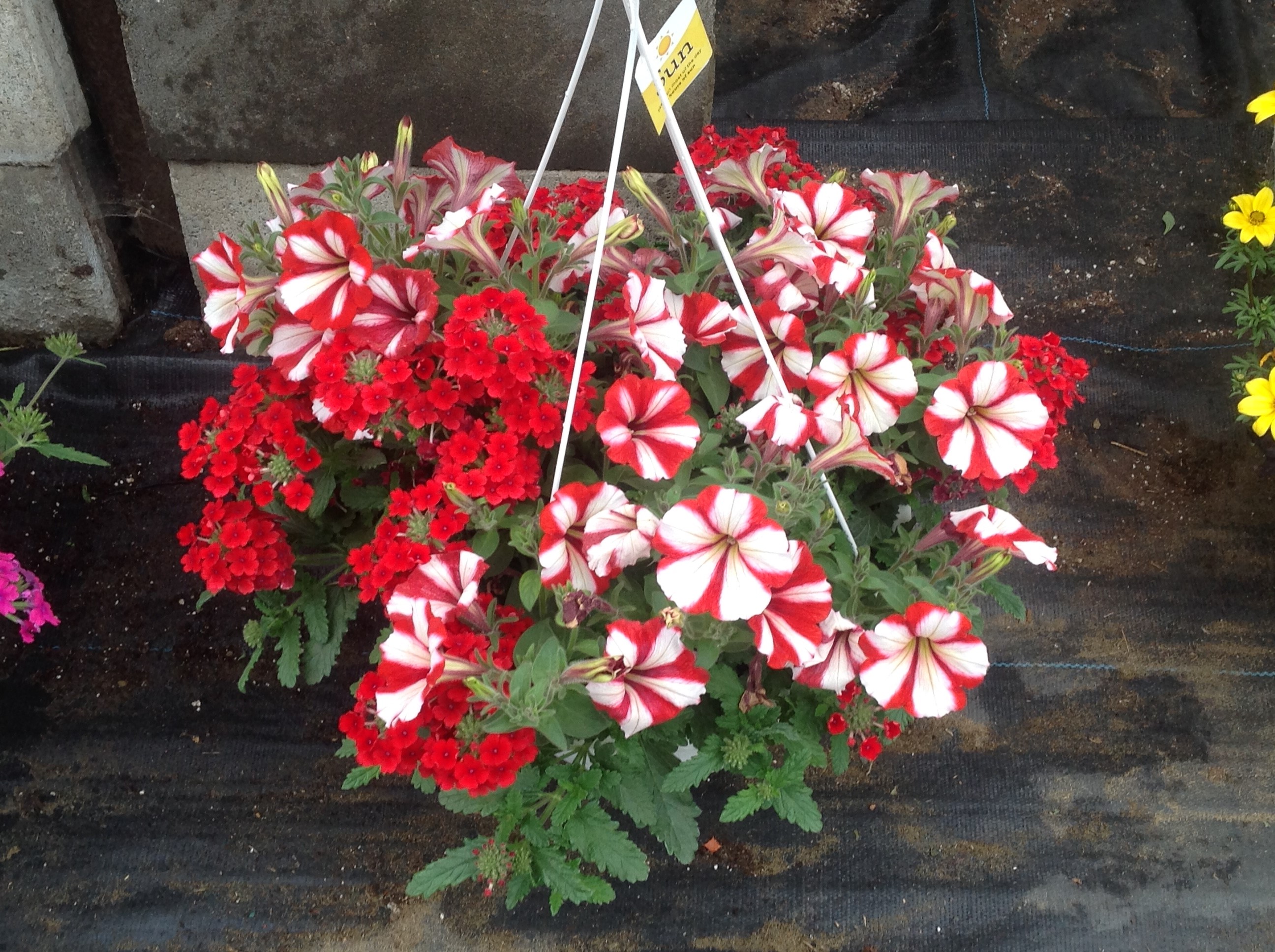 In the Edmonton and greater Edmonton area we have the largest selection of tomatoes including heirloom varieties, hot peppers, succulents and locally-grown water plants. We also have one of the largest selections of designer hanging baskets and garden pottery.
We are a member of the Edmonton Horticultural Society. With presentation of your membership card, you will receive a 10% discount on purchases.
10% discount is available to all members of the Edmonton Cactus & Succulent Club.
---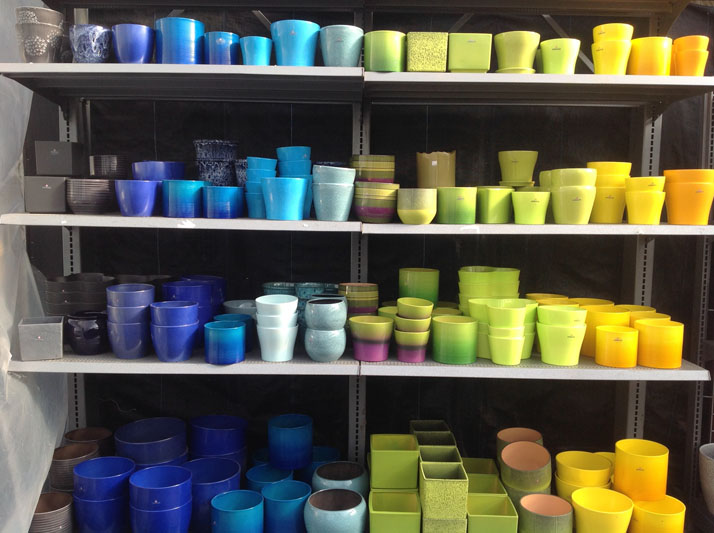 Weekly specials run from Mother's Day weekend until season end, check for details on our new calendar of events.
We are open by May 1st (pending weather conditions) until season end in August.
Some products will be available by appointment after season end. Please feel free to call and leave a message.
Watch for opening dates on our website and Facebook page. In 2016 we opened on April 29th.
---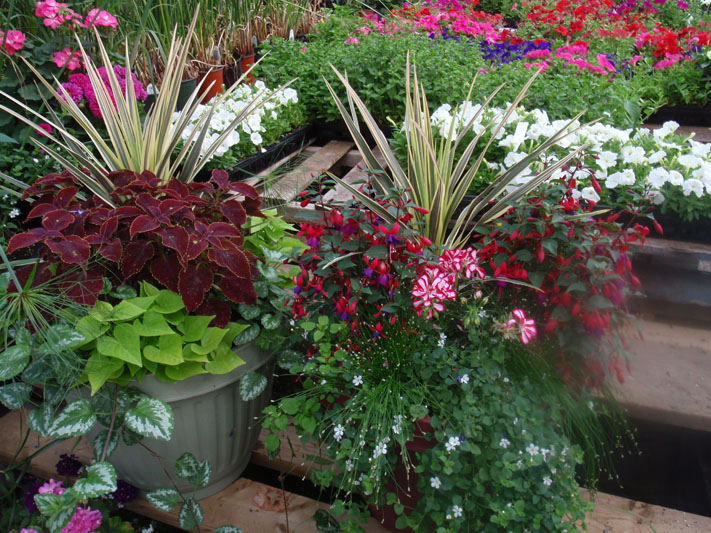 Growing for the Cure
BMR Greenhouses & Water Gardens Ltd. proudly support Growing for the Cure. One dollar to be given for every specailly marked product that is purchased.
Landscaper inquiries are welcome - please contact us.
---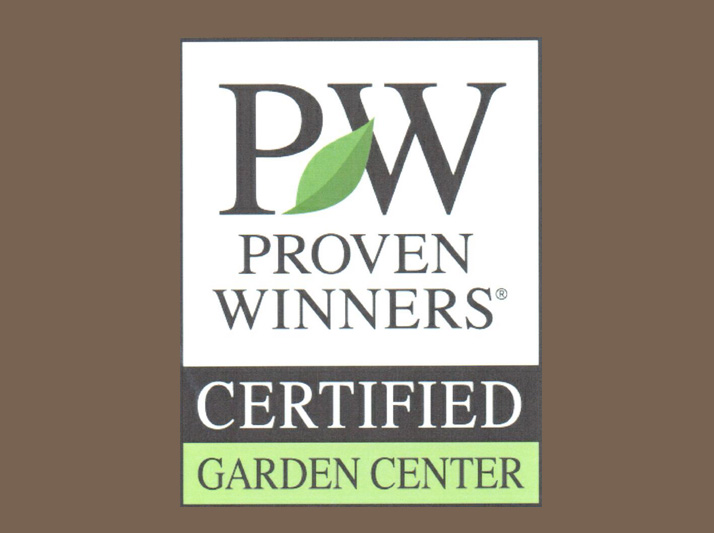 Our staff has taken part in the Proven Winners Carden Center program.